Cedar Decking & Wooden Decks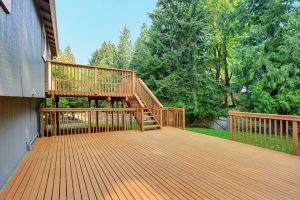 Wood Deck Builder Searcy, Cabot, Jacksonville
If you're in the market for a new wood deck in Arkansas, look no further than contacting Arkansas Deck Company. Our decking professionals have years of experience building sturdy wood decks made from cedar, redwood, mahogany, and any other wooden deck material available.
Whether you want a new deck for backyard barbecues, a cedar deck for entertaining family, or simply a beautiful backyard deck to enjoy with your family we can help!
Cedar Deck Builders Kensett, Bald Knob, Beebe
Our friendly contractors are expert deck designers. We handle all manner of deck construction, start to finish, be it a deck replacement, new deck construction, wraparound porch, covered deck, detached deck, multi-level decking or something completely custom.
We love building decks for our friends and neighbors in Arkansas, and when you hire Arkansas Deck Company to handle your deck construction for you we guarantee your complete satisfaction.
Arkansas Deck Company uses only the highest quality materials for our decking construction projects. We will build you a deck that will last for years to come, and also offer regular deck maintenance plans for our wood decking customers in Arkansas.
Quality Decks Built to Last in Arkansas
If you're in the market for a new wooden deck, give our friendly pros a call today at 501-236-4433
Our deck building pros are standing by to speak with you today. There's a reason we're the #1 deck builders in central Arkansas, and we would love an opportunity to prove it to you.
A new cedar deck will add value and beauty to your property. You will be completely satisfied with your purchase - we guarantee it!
Give us a call today and let us give you a free estimate on a new decking project in Searcy, Cabot, Jacksonville, Conway, Lonoke or the surrounding areas in Central Arkansas. Call 501-236-4433