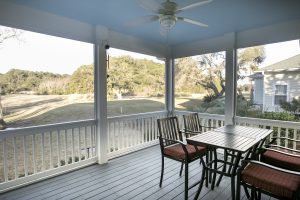 Covered Decking Pros in Arkansas
A beautiful covered deck adds ambiance and value to any property. Covered decking allows you to enjoy the beauty of the outdoors while remaining protected from bad weather. Many an afternoon has been spent under the roof on the covered deck enjoying a cold drink watching the rain fall. If that sounds like a pleasant experience to you, please give our deck designers a call at 501-236-4433
Add Value to Your Property with a Covered Deck from Arkansas Deck Company
Arkansas Deck Company will connect you with highly skilled local professionals who will complete your construction project with you to the absolute highest standards of quality and safety. Our deck builders and decking contractors are licensed, certified, insured, and bonded, and have years of experience providing covered decking solutions to clients all over Central Arkansas.
Whether you're in Searcy, Bald Knob, Conway, Cabot, Jacksonville, Lonoke, Sherwood or the surrounding Arkansas areas, we would be happy to connect you with our team to build your covered deck for you.
Roofed Deck Built by Professional Contractors
Our covered decks come with a variety of options, from ceiling fans to lighting to railing to various other amenities. We build decks from wood, cedar, composite decking materials, PVC, vinyl, polymer decking, and various other materials. If you're interested in learning more, please connect with one of our deck building specialists at 501-236-4433
Our friendly pros are happy to answer any and all of your questions, to show you examples of past projects, go over your options with you, and we are happy to provide references.
Every deck we build is backed by our limited warranty, and we ensure when you hire our pros for you project you will be completely satisfied with the result - guaranteed!