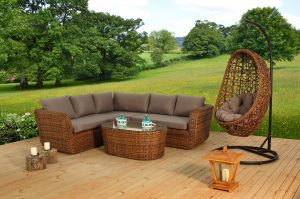 Detached Deck Builder in Searcy, Cabot, Bald Knob, Jacksonville
Does your outdoor space have a spot you'd love to do something creative with? Are you interested in adding functionality, beauty, and value to your property? Do you want your backyard to feature a space to entertain guests, relax with your family, or enjoy a cool evening by the outdoor fire pit? You might be interested in having a Detached Deck built by Arkansas Deck Company.
Detached Decking is a stand-alone structure built away from the main structure of your house. Think of it as an elevated wooden patio designed for you to place comfortable outdoor furniture or to create a space for your outdoor barbecue grill or portable outdoor fireplace.
Your family will love enjoying the relaxed atmosphere provide by your outdoor detached deck! If you're interested in getting a free quote and talking through various design options, please give us a call at 501-236-4433
Detached Wooden Patio Customized for You
A Detached Deck can be built from wood material like cedar decking, or you can use composite deck material - it's really up to you. If you'd like to discuss all the various options, our deck designers are standing by to speak with you at 501-236-4433
At Arkansas Deck Company, we pride ourselves on providing the absolute best quality service you can have in a deck builder. Our friendly contractors have years of experience building decks all over Arkansas, from Searcy to Cabot to Vilonia to Conway to Lonoke to Jacksonville and the surrounding areas. Our construction experts have a great track record of happy customers behind them, and when you hire Arkansas Deck Company to build a deck, roofed in deck, pergola, or gazebo for you, rest assured you are getting the finest in decking craftmanship available. In addition, we use only the highest quality decking materials, whether we're building a wraparound deck, detached deck, pergola, gazebo, or something else. We provide the highest quality service and materials available, and we stand by our work.
If we can help you with a detached deck design, please give our friendly contractors a call today or fill out the free quote form on this website and we will be in touch with you soon.
Thank you for your business!